How to Improve Your English
Mature people are so cool. Know why? They are social, they like to talk and they don't care as much as some people do. Let those ladies in the photo below inspire you. This is your first step to become better in English.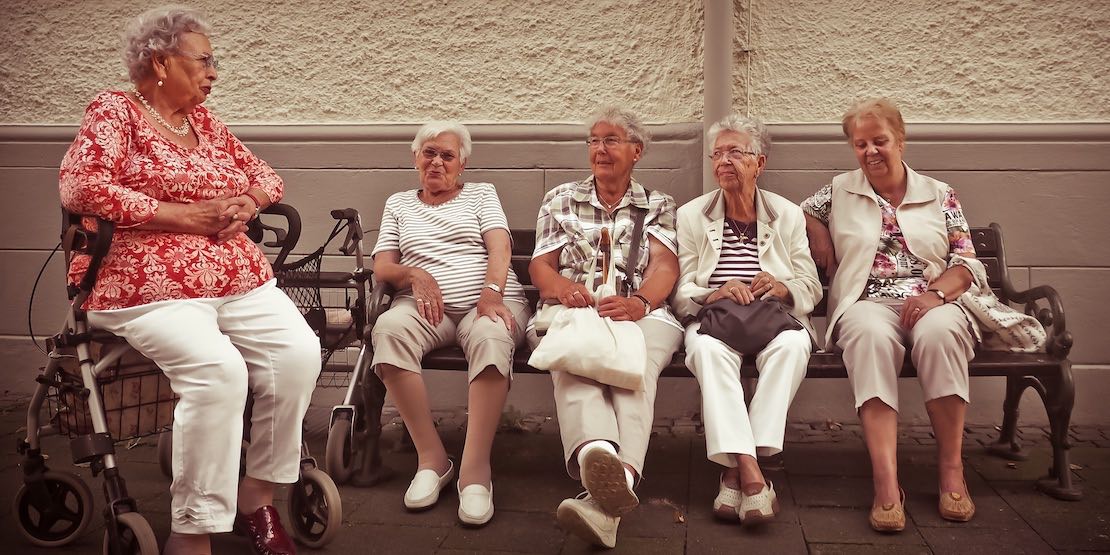 Maybe English isn't your native language and you want to feel more confident when you speak English? In this article, we will guide you with a few tips on how to improve your English skills.
How to Improve Your English Vocabulary
Produce and consume. Ask an online magazine if they are interested in articles you write for them. Read books and watch movies in English. Try to combine producing texts and consuming texts. This will activate all parts of your brain and the learning phase will accelerate.
Best ways to practice speaking English
Go out of your comfort zone and if an opportunity comes up, try to be social and speak! Chat with strangers. You got nothing to lose. It's as easy as that. Search for local meetups or tourists visiting your hometown. Or travel.
Our best piece of advice to start off with would be to try to speak slower. Often when we feel stressed, which could be the case if you don't speak English very often, we tend to stress things we do. Try to embrace a slow pace when you speak. It will also help the person you talk to, because slower is more easy to understand.
How to Improve Your English Writing Skills
This is where StrangerMeetup comes in. We offer users from lots of countries, waiting to chat with you in English. If you are shy, we recommend to start in one of our
public chat rooms
. When you feel confident in there, ask someone in the chat room for a private chat or start a
chat with a stranger
.